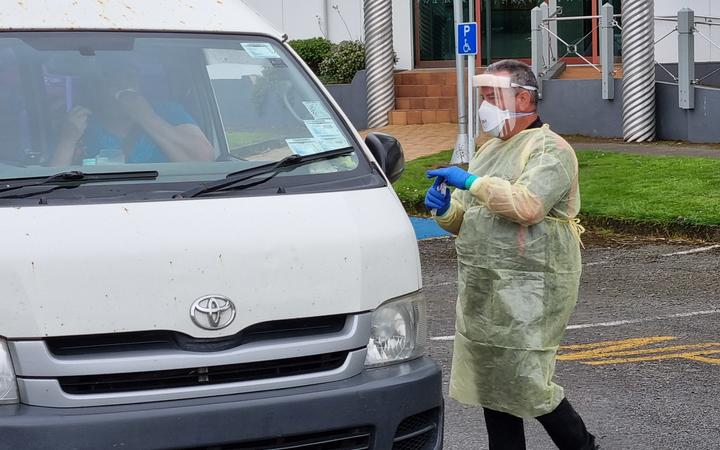 Public health units are testing contacts of nine active cases in the Marton Covid-19 cluster, including at a workplace and at a school.
The district health board declines to identify the sites and no landmarks have been identified.
Five cases were discovered in the Marton area over the weekend and four more were confirmed on Tuesday. A 10th active case is in Whanganui, with another case from Whanganui now recovered.
The Whanganui District Health Board said Marton's cases were all linked and most were household or close contacts.
"Public health is in the business of testing everyone connected to active cases. It's a time-consuming task and involves a workplace, tamariki and a school," DHB said in a statement. posted on social media.
"The public interest does not outweigh the right to privacy that these places and people need, and is guaranteed by health privacy law, while they are guided through the stages of testing, self-isolation and management of their new illness.
"All those who may be linked to these cases have been contacted and are being tested. More information will be released in the coming days.
"Active cases have teams in place to help them through this difficult time."
The DHB said that with the transition to phase two of the Omicron outbreak, places of interest would no longer be flagged.
However, new locations were still being added to the Department of Health's Locations of Interest webpage this morning.
The number of vaccinations in the DHB region hit the 90% double vaccination mark on Monday, with Maori at 83% and Pasifika at 87.
Only 30% of children in the region between the ages of 5 and 11 have received their first vaccine – the second lowest rate in the country.
Of these, only 18% of Tamariki Maori have been vaccinated, and of Pasifika children only 19% – by far the lowest rate in the country.
Local Democracy Reporting is public interest journalism funded by NZ On Air