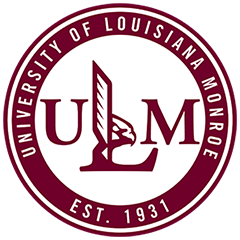 Posted on October 18, 2021
---
A press conference announcing the new Entrepreneurship Pelican Cup business competition will take place at 10 a.m. on Friday, October 22 at the Laird Weems Center.
---
By ULM Marketing and Communication Office
MONROE, LA – Innovation, fostered by a culture of expanding ideas and pushing established boundaries, leads to changes in business, healthcare and technology that propel society beyond the normal and in the incredible.
To encourage students to develop their innovative ideas, the university, with a key partner, announces the Entrepreneurship Pelican Cup.
On Friday, October 22, 2021 at 10 a.m., a press conference will be held at the Laird Weems Center to present the Entrepreneurship Pelican Cup business competition developed by ULM in partnership with sponsor Dhu C. Thompson, founder and retired CEO of Delta Plastics.
Thompson is offering $ 50,000 in prizes to be given to students and academic advisors for first place ($ 25,000), second place ($ 15,000), third place ($ 10,000), elevator pitch (2 $ 000) and $ 3,000 to professors for the first, second and third places.
The 2022 competition is open to all ULM and VCOM students, with future competitions open to all colleges and universities in Louisiana. A website will be launched with more information on how to participate in the Entrepreneurship Pelican Cup.
The Entrepreneurship Pelican Cup is a real-world entrepreneurship training opportunity for students. Whether they are serious about launching a startup or want to learn more about entrepreneurship, competitors will better understand the challenges and opportunities of starting a viable business.
There is no charge to participate in the contest. Teams don't have to start their business to compete. Students and their pedagogical advisers are rewarded for the rigorous work accomplished throughout the phases of the competition.
Thompson is a former student and founder of ULM, former owner and former chairman of the board of directors of Delta Plastics, a producer of agricultural irrigation pipes and Arkansas' largest plastics recycler. He is also the former owner and former chairman of the board of Revolution Bag, which manufactures EPA-compliant trash bags. Thompson's honors include 2004 Arkansas Business Executive of the Year and SBA Person of the Year. In 2019, he sold the Revolution brands to a New York private equity firm and is now focused on growing entrepreneurship in Arkansas and Louisiana.