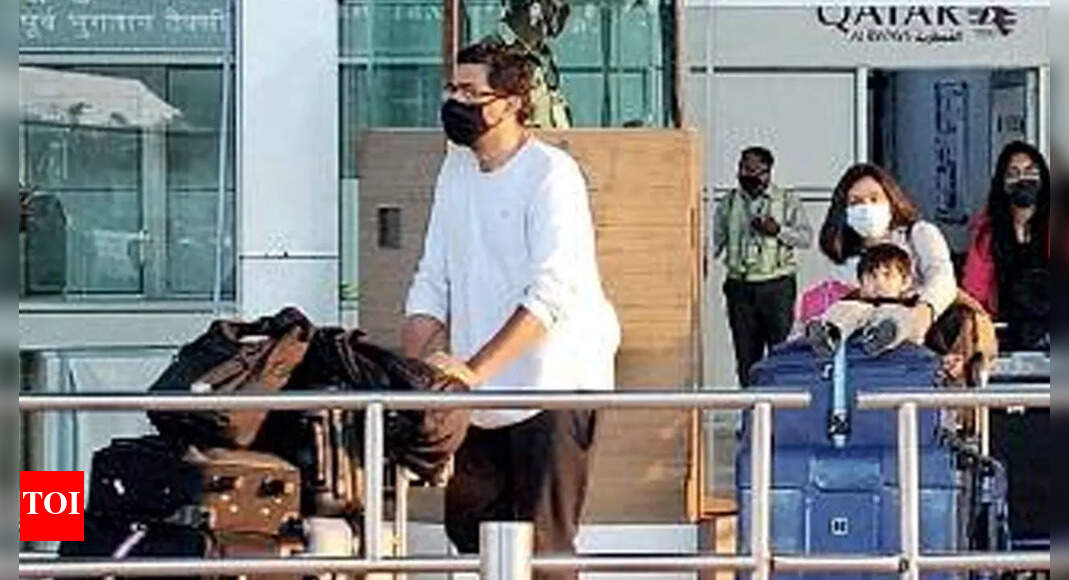 BENGALURU: In what is alleged to be a violation of passenger rights, a man from Bengaluru was denied boarding at Kempegowda International Airport (KIA) on a British Airways flight to Toronto via London after airline staff insisted on mandatory pre-booking for a Covid test for his brief transit through Heathrow.
However, official UK government websites say airside transit passengers (those not passing through UK border control) do not need to quarantine or pass Covid-19 travel tests.
For Mahesh Rajanna, a businessman, the trip to Toronto was eagerly awaited because the pandemic has suspended his travel plans since early 2020. After many difficulties, the resident of Yelahanka obtained a ticket for Rs 35,000 on the flight BA 0118 which was to take off from KIA. Sunday morning at Heathrow Airport. From there it was supposed to take the BA 099 to its final destination, Canada, after a four hour stopover in the UK. But the excitement was short-lived.
The 39-year-old reached KIA after completing all formalities and was in possession of a negative report. But he was shocked when ground staff told him he had to produce a pre-booking receipt for Covid testing at Heathrow during his transit period. "Nowhere – the official UK portal, the Canadian Health Care website, or the British Airways guidelines – is this rule mentioned. I had updated all required travel documents on the UK Airlines Recommended VeriFLY App and Canada ArriveCAN App and received an acknowledgment, "said Mahesh.
This despite the official UK portal, gov.uk, mentioning that airside transit passengers only need a Covid test when landing in England and are exempt from quarantine and testing there unlike transit city ​​side (those who have to cross border control). "The Bengaluru staff insisted that I book a test slot at Heathrow. In desperation I tried to book a slot but failed because it was ridiculous to find a test at such a busy airport that could give me results in my four hour transit time, "Mahesh lamented. .
Other passengers were also faced with a similar situation at the check-in counter and had to return home. The airline's helpline was not accessible, they said, adding that they could not reschedule or cancel tickets.
Canadian rules state that passengers traveling from India via an indirect route must provide a negative report prior to departure from a third country before continuing their journey to Canada. But the passenger claimed that the airline had not alerted about it and that the app had not given this information. "The rules are so vague and how much does it take for an airline to send an SMS?" », He laments.
"This is a rapidly changing situation, so we advise all customers to check the latest travel advice on gov.uk and the entry requirements for their destinations on the websites of local authorities before traveling," he said. said a spokesperson for British Airways.