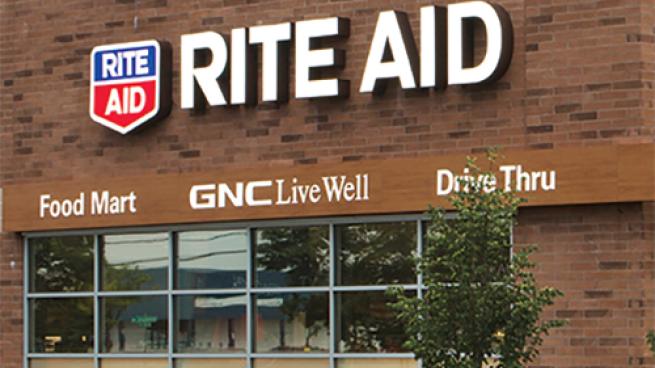 Rite Aid Corp. enters into a new partnership to bring COVID-19 molecular testing to stores across the country.
The pharmacy retailer is collaborating with Quest Diagnostics to provide access to COVID-19 molecular testing – polymerase chain reaction (PCR) or similar nucleic acid amplification testing – to its customers. Through this partnership, more than 2,350 Rite Aid and Bartell Drugs stores now offer access to PCR Quest testing, either through their drive-thru locations or through the addition of at-home sample test kits at stores without drive-thru.
Both options require an appointment through the Quest website. Quest Diagnostics will provide results electronically to individuals through the MyQuest online portal and application. Rite Aid and Bartell Drugs customers can schedule to pick up a COVID-19 PCR test kit with at-home sample collection or schedule a drive-through observed on both banners' websites, where they will be prompted to request a testing through Quest's consumer-initiated testing platform. Quest Direct.
Quest kits come with a prepaid FedEx envelope for next day shipping to a Quest lab. Currently, Quest states that the average time to deliver a test result is one to two days, although turnaround times for results may fluctuate based on demand levels and vary by region and other factors.
"As new variants spread through our communities, testing remains an essential tool as we continue to support our communities in the fight against COVID-19," said Karen Staniforth, Chief Pharmacy Officer at Rite Aid. "Identifying COVID-19 infection helps individuals get the treatment they need while helping to prevent the spread of the disease. We are proud to partner with Quest to make testing easily accessible to our customers by extending it to all of our stores. »
"As people continue to navigate the COVID-19 pandemic, individuals and families need access to convenient, affordable, and quality diagnostic tests in order to engage in activities more safely and responsibly." , said Cathy Doherty, senior vice president, regional businesses, Quest Diagnostics. "PCR and other molecular diagnostic tests are the gold standard for reliable COVID-19 testing. Our relationship with Rite Aid will expand our delivery of COVID-19 testing to more communities in the United States."
In addition to molecular testing, Rite Aid locations continue to provide customers with rapid, over-the-counter COVID-19 antigen test kits at home. Rite Aid also continues to provide COVID-19 vaccines and boosters to eligible customers, and all Rite Aid locations are able to dispense the oral medications, Paxlovid and Lagevrio (molnupiravir), for the treatment of COVID-19.
And in September 2021, Rite Aid started partnership with secure identity company Clear to allow clients vaccinated at any Rite Aid site to supplement their paper vaccination card with a verified digital version accessible on their mobile device. The secure digital vaccine card can be linked to Clear's Health Pass screening solution which has been used by over 130 organizations.
Once their digital vaccination card is created, users can share their verified proof of vaccination anywhere and anytime. Additionally, the digital vaccine card is automatically linked to Health Pass to create frictionless entry into participating Health Pass locations.
Based in Camp Hill, Pennsylvania, Rite Aid operates 2,350 retail pharmacies in 17 states under the Rite Aid and Bartell Drugs banners.