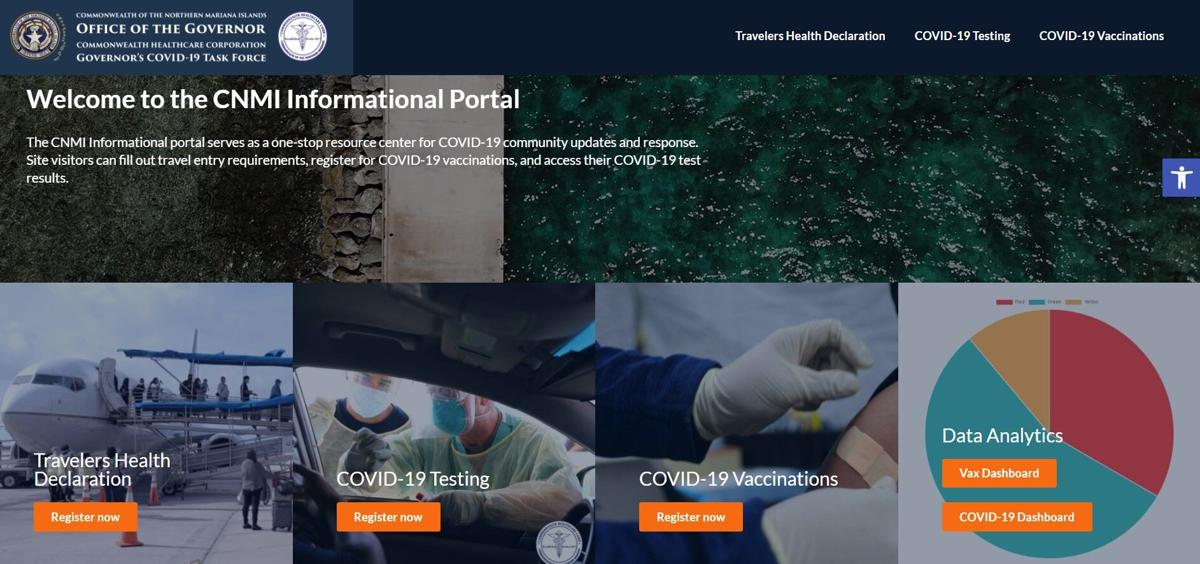 The governor's Covid-19 task force launched a new website to 'streamline' all Covid-19 information in the CNMI, including an updated health declaration form that all travelers are required to submit 72 hours before their arrival.
Through www.staysafecnmi.com, individuals can meet travel entry requirements, register for Covid-19 vaccinations and access their Covid-19 test results.
The new traveler declaration form on the website makes the process easier for visitors and returning residents to complete CNMI travel entry requirements as prescribed by the Commonwealth Healthcare Corp. and the governor's Covid-19 task force.
This new website also includes a new CNMI information portal that serves as a one-stop resource center for updates and response from the Covid-19 community, including test information and a portal to the dashboard. CNMI vaccination program, which details current vaccination efforts.
It connects directly to the Governor's Office and CHCC websites as well as social media to provide additional information to residents and visitors.
Residents and visitors are encouraged to visit www.staysafecnmi.com regarding the ongoing CNMI Covid-19 response.