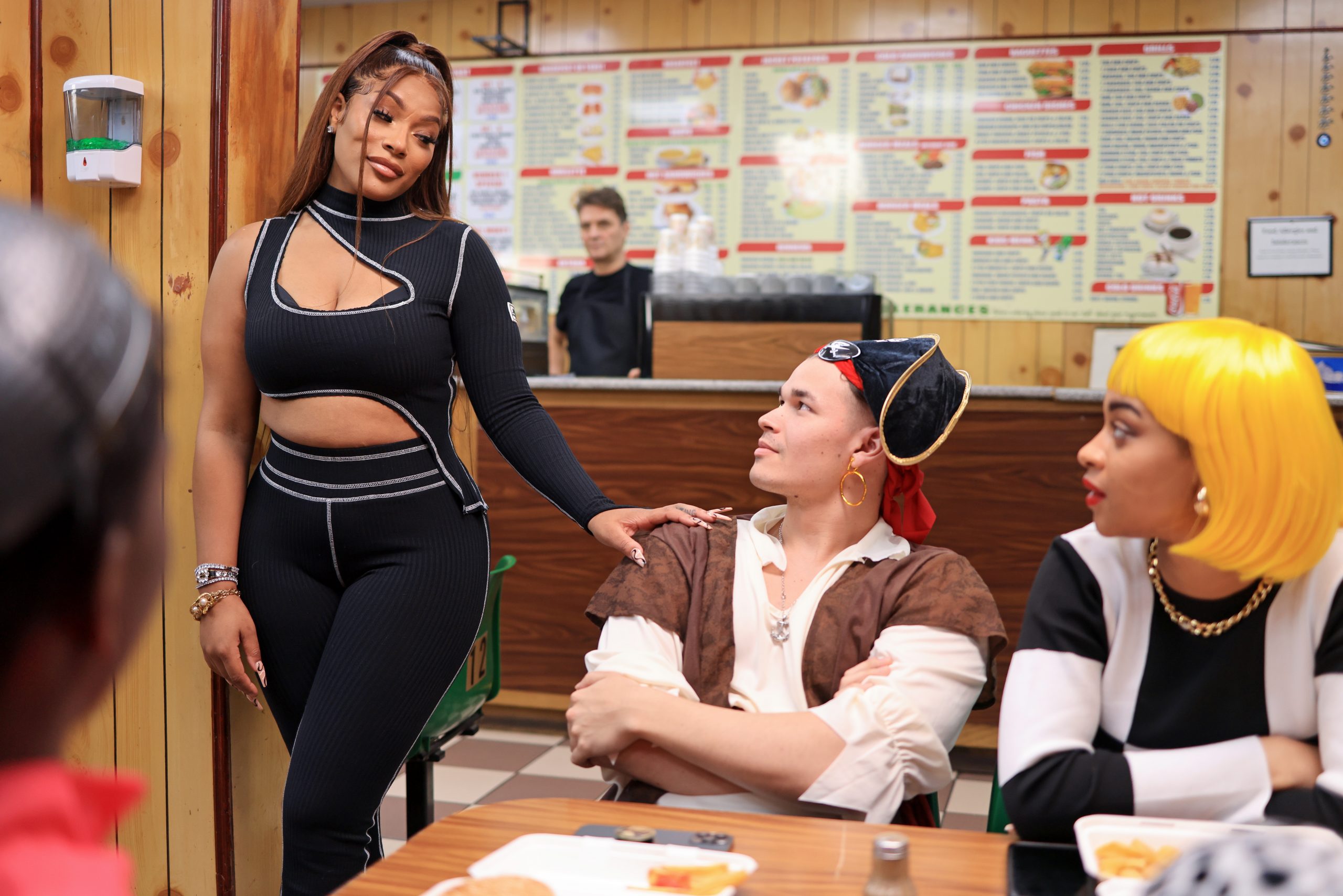 Stefflon Don often references world domination in interviews and, given the global appeal of his sound, it's easy to see why. The British-Jamaican MC has skills equally suited to rap, dancehall, afrobeats and R&B and has been blurring the lines between these genres for years. While others might find limited success in diversifying their palette, Steff has made a career out of it. His confidence – on par with that of the the meanest Dancehall deejay, and his exposure to different cultures throughout his life lends an authentic edge to his songs; a must-have for crossover artists hoping to push their music further and hit the charts doing so.
Two mixtapes into his career, Stefflon is now gearing up for the release of his debut album later this summer. In the midst of this, she made it a point to collaborate with Make the right choice from an authentic site and recently starred in their video campaign, alongside TikTok star Jack Joseph, to raise awareness of the risks associated with illegal websites.
In this interview with DancehallMagthe 16 Shots deejay talks about protecting the hard work of music professionals and protecting fans from risks like personal data breaches. She also reflects on her plans for the year, SOJA's Grammy win, a potential collaboration with Shenseea, and more.
When did you first visit Jamaica? How was this experience and how did it meet your expectations?
The first time I visited Jamaica was when I was a young child and it was very different from what I had experienced growing up. I feel like my experience is now longer (pause), I love it! I am now able to go to the "ghetto" neighborhoods, as people would call it, to go to uptown while being with my family or sightseeing.
The sun, the vibe, the music, the people, the food – it's all amazing and there's nothing quite like Jamaica.
You've talked a lot about musical influences, but it's clear that you also place great importance on your visuals. Moreover, you are very involved in your music videos, co-directing many of them. Are there any particular artists, directors, or videos that had a big impact on your visual style?
Yes – I'm very involved in my music videos and co-directing. I did a lot of my videos with the late Luke Biggins. He sadly passed away last year and things have definitely not been the same since. He shot at least 10 of my videos and we co-directed most of them together. It definitely had a big impact on my visual style, and I hope to continue to be even more creative and make it more "cinematic", you know – give fans something to look at.
And beyond the music videos, you recently starred in a video campaign collaboration with To do things well alongside Jack Joseph. How did this come about and what do you hope to accomplish with this?
Campaigning for Get it Right alongside Jack Joseph was a really fun shoot. I like acting but it's been a long time since I entered the world of theatre. The aim of the project is to support the creative industry and let young people know that using illegal streaming sites can really put your personal data at risk. Both creatives and fans lose out accordingly when using dubious sites.
I've been lucky enough to create a career producing music that I love, but it's not just big name artists who are affected, it's everyone – even backstage, studio assistants, sound engineers, costume designers. The lockdown meant that many of these people lacked income for a long time. So, to me, it's really important that people get their music, TV, movies, and games from genuine sites, rather than "counterfeit" stuff.
For fans, go to authentic sites. Do not risk questionable sites, because it is not worth it.
Do you see yourself leaning more into film and television production in the future? In front or behind the camera?
Yes! I see myself doing more movies and TV in the future. I love acting and I really feel like I could kill (laughs) a good movie role.
Do you have any other ongoing collaborations, musical or otherwise, that fans can look forward to?
In terms of collaborations, I am currently working on an album. We have some collaborations there. I don't really want to talk about it yet (laughs).
Any news on a Stefflon / Shenseea route?
You know what, a lot of people are asking about me and Shenseea, we'll see! We'll see! I'll let you know later if we managed to get one for the album or not. Just keep an eye out!
Much has been made of SOJA's victory at the Reggae Grammy with supporting arguments and criticism. As an international actor whose music not only embraces but celebrates Jamaican culture and music, do you have any thoughts to share on this?
I actually listened to their music, I didn't know them before, so I thought, let me see what these people are talking about. I think they have a nice album of literally reggae, there's no dancehall. It's an all reggae album that I haven't heard for a long time.
For me I'm in no position to say if I think anyone should win or not – I feel like they're an amazing band, they've been around a long time so surprisingly I hadn't heard of them, but I'm sure I haven't heard of many amazing artists. I feel like they know what they're doing and their songs sound good to me so kudos to them and congratulations to them!
I think the awards don't define you, it's up to the individual – whatever it means to them – If you think a Grammy means the world to you, then you know – Go for it! I congratulate anyone on a win – a win is a win – You don't know how hard someone worked for this and you don't know where they came from so congratulations Soja (I hope that I say it well) Congratulations to you! And kudos to everyone who was on the line-up, my good friend Sean (Paul) was there, Spice, hopefully next year they can take something.
At the end of 2020, you said there were still a few unchecked boxes when it came to your goals. What do these boxes look like today? What do you have left to accomplish?
I would say there are a few boxes left unchecked – although I checked a few. What do I have left to accomplish? World Domination (laughs) I definitely haven't reached my potential yet – I feel like I've shown a big side of me, I feel like I've grown up and I've shown a big side of what people know but there's so much Sequel! I feel like I'm learning as I go along and learning myself and you know – you evolve, you change over time. And there are more things you want to do. I really want to sell arenas, it's on my bucket list and I know I'm going to achieve that because I'm going to keep working and keep delivering music and hopefully once this project drops, the fan base will increase more and more.
I hope people will respect me more as an artist in their own right – I think people do, but I think it's whole projects, it's amazing albums that really allow people to stand out in as an artist. I've never released an album before, so I hope after it's released people will really realize that I'm really a complete artist.
Looking forward to the album, the dates we are looking at are around August so hope and pray fingers crossed that it happens in August – It's going to be an amazing album so be sure to stick around listen for this one!
Big love guys!