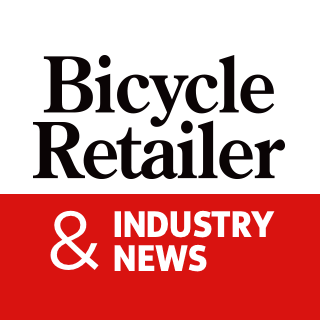 September 14, 2021 – Broomfield, CO
Millions of new riders have bought bikes over the past year, and bike shops are bracing for the looming wave of bike upgrades from people who have fallen in love with the sport.
To meet this need, Bicycle Blue Book and SmartEtailing have extended their integration to help local bicycle stores improve the redemption experience for consumers and conversion rates for retailers.
"We've found that the typical rider finds the new bike they want before looking for its trade-in," said Chris McLaren, president of Bicycle Blue Book. "That's why we worked with SmartEtailing to improve the review experience on retailer websites."
SmartEtailing customers who use Bicycle Blue Book for trade-in evaluation can now choose to add a trade-in icon to each bike in their catalog. Customers can click on the icon, fill out a short form and get an immediate estimate of their trade-in value. Information about the new bike they are considering will automatically complete the exchange form and be passed on to the retailer.
Not only does this reduce data entry for consumers, it also provides actionable data to bike shops using the Bicycle Blue Book lead generation service. This lead generation software is a portal for bicycle shops to track all trade-in requests in order to personally follow up customers to finalize the assessment and close the sale.
"Shopping is moving towards a digital first approach and bike stores with the most efficient websites are the likely winners in the post-COVID marketplace," adds SmartEtailing President Ryan Atkinson.
Bicycle Blue Book's assessment and lead generation tools provide a ton of value to bike shops, and when inventory changes, bike shops will look for every opportunity to keep sales momentum by helping cyclists to progress in cycling, "Atkinson continued.
According to Bicycle Blue Book, bicycle sales associated with a trade-in have a 172% higher sale price. When a bike shop actively uses the lead generation tool and actively engages with cyclists, it converts more than double the number of trade-in requests.
"One of the goals of our business is to help bike shops sell new inventory at a higher AUP while moving the used stock to Bicycle Blue Book where we can resell the bike out of the local market." McLaren explained. "Our customers can integrate our basic rating widget on any website platform – but only SmartEtailing offers a seamless shopping experience and better data hygiene."
Interested bicycle shops can contact Bicycle Blue Book to find out more about the program. Some bike shops will be automatically enrolled in the new program and have been notified by email.
About SmartEtailing
Founded in 1999, SmartEtailing provides website, marketing and data solutions to help independent bicycle retailers and suppliers sell more products in-store and online. With SmartEtailing, a bike shop's website is transformed from a passive advertisement into an interactive, content-rich marketing vehicle that educates and sells to customers. SmartEtailing is committed to ensuring the success of local specialty bicycle retailers by providing them with tools that help them compete in a changing retail environment.
About Bicycle Blue Book
The founders of Bicycle Blue Book decided to answer the question "what is your bike worth?" They leveraged their in-depth knowledge of the cycling industry, analyzed millions of transactions and created a high-performance predictive analytics platform that uses automated machine learning to report bike values. The result was Bicycle Blue Book's value guide, the cycling industry's definitive assessment authority. With the Value Guide as a basis, the company created the program and the authorized exchange market to help the cycling community switch to better bikes more frequently, in a fair, safe and convenient way.